Darien, Denisha, Festivities, Special Occasions|
I've been slacking in my blog posts again. Have been feeling really tired and lazy lately. Have piled up MANY backdated posts since February. So, I'm going to try posting everything soon. I really salute blogger parents who have that kind of energy to blog everyday. For me, I'm still looking for that energy. Anyway … here goes.
11th Feb – 13th Feb 2008 – Day 5 – 7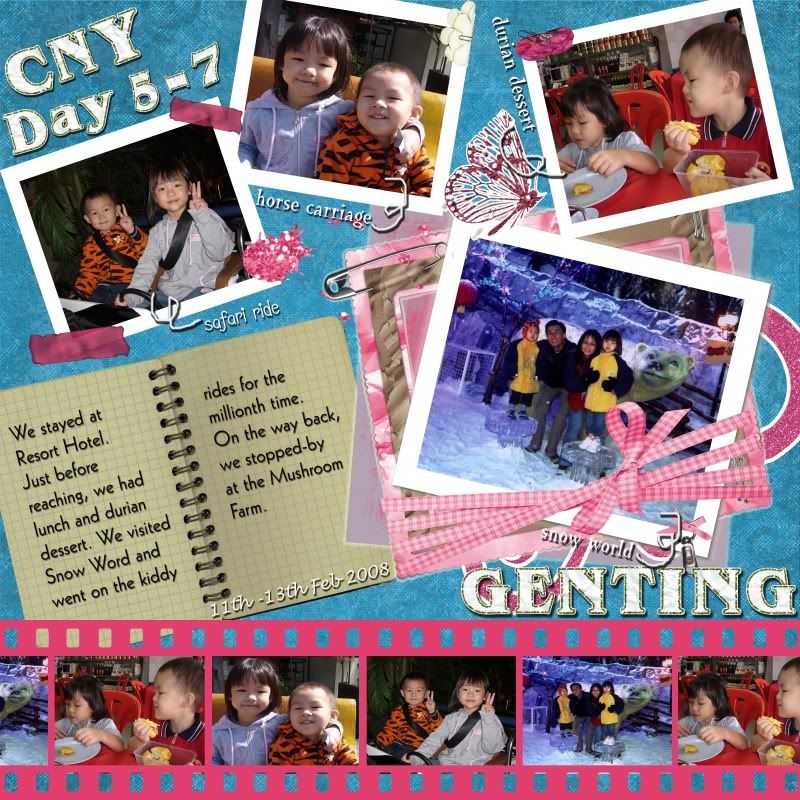 (credits & details here)
We were invited to Genting by my cousins cos they were celebrating their daughter's 1st birthday. Arrived at Genting at noon and we had lunch at Gohtong Jaya (braised yee mee and durian for dessert). When we arrived at the peak was almost 2pm. We walked around the place a bit and played some rides indoors. With no nap .. the kids were sure tired. We had an early dinner, rest in the room and the kids slept early. The following day, we had fun at Snow World and some kiddy rides. We checked out the next day at noon and had lunch at Gohtong Jaya. We wanted to go home after lunch but ended up at my cousin's place for mahjong session.
Leave a Reply
You must be logged in to post a comment.