Darien, Denisha, Travel & Fun|
26th Jan 2008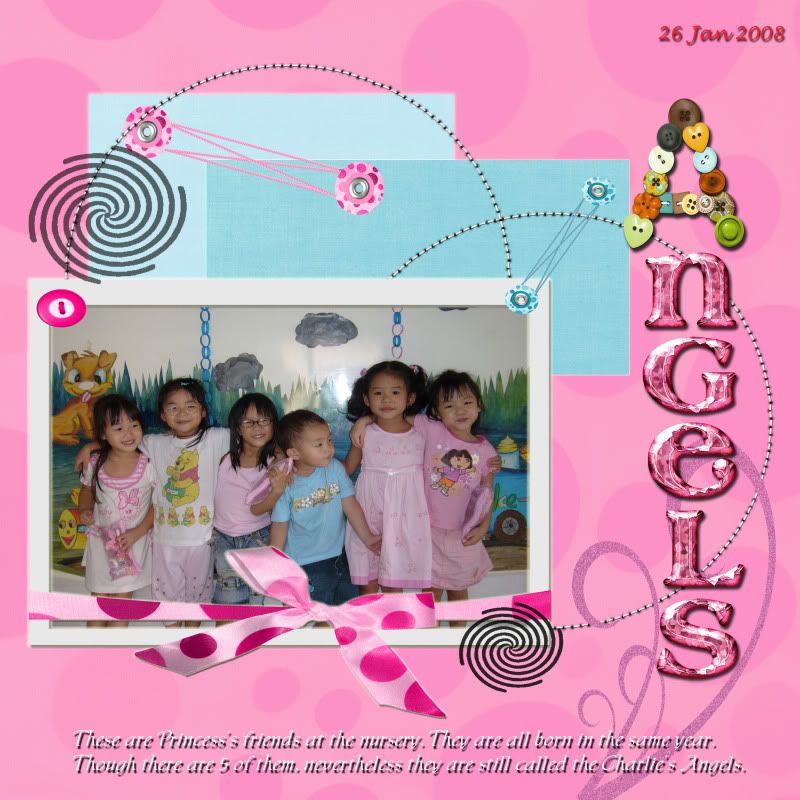 (credits & details here)
The kids attended Alinda's birthday party at the nursery. She's Princess's 'group' of friends at nursery. I dropped them and headed for breakfast. When I went to pick them at around 1pm, the party was almost over. I stayed on to see them play and we headed back home at around 2pm – just in time to see Daddy back home from Ipoh. The kids had their nap and when they woke up its almost dinner-time. We had dinner, came home, bathe, read books, slept and tomorrow is another day!
3 Responses to "angels from birthday party"
mama's of 2littlefellas Says:
March 2nd, 2008 at 5:35 pm

wow. party princess. *sigh* such fun to have daughter 🙂

chinnee Says:
March 2nd, 2008 at 10:58 pm

girls are definitely cutter than boys yeah…. 🙂

jazzmint Says:
March 3rd, 2008 at 12:31 am

wah so senang huh..just drop them and have party 😉
Leave a Reply
You must be logged in to post a comment.