Darien, Denisha, Food for Thought, Growing-Up|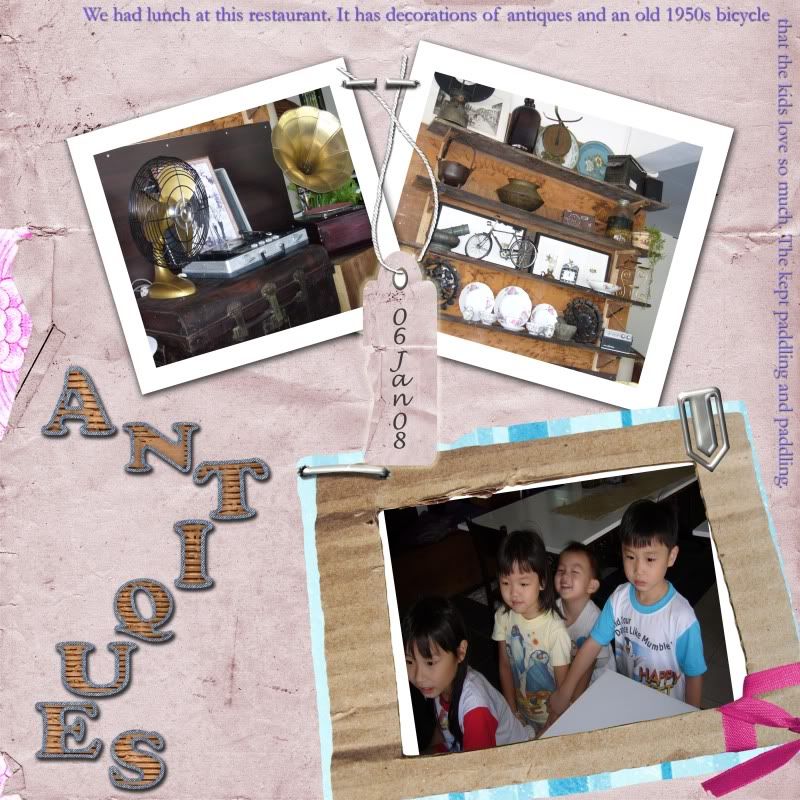 (credits & details here)
We had lunch at this restaurant near my sister's place some many weeks ago. I like the decorations. It has old antique stuffs like fan, record player, a tricycle that looks like a scooter and many other stuffs. They even have those wooden door in the old days like those chinese kungfu movies. Couldn't really describe it and I've forgotten to take a picture of that.  Really really cool decorations. My sis was raving so much about how good the food was. We all tried and it was double yucky. Restaurant decorations were good but can't say so about its food. When we finished, we found out that the main cook was sick. Aw! Tough luck!
10 Responses to "antique restaurant"
Leave a Reply
You must be logged in to post a comment.