Darien, Denisha, Food for Thought|
*backdated post*
22nd December 2007: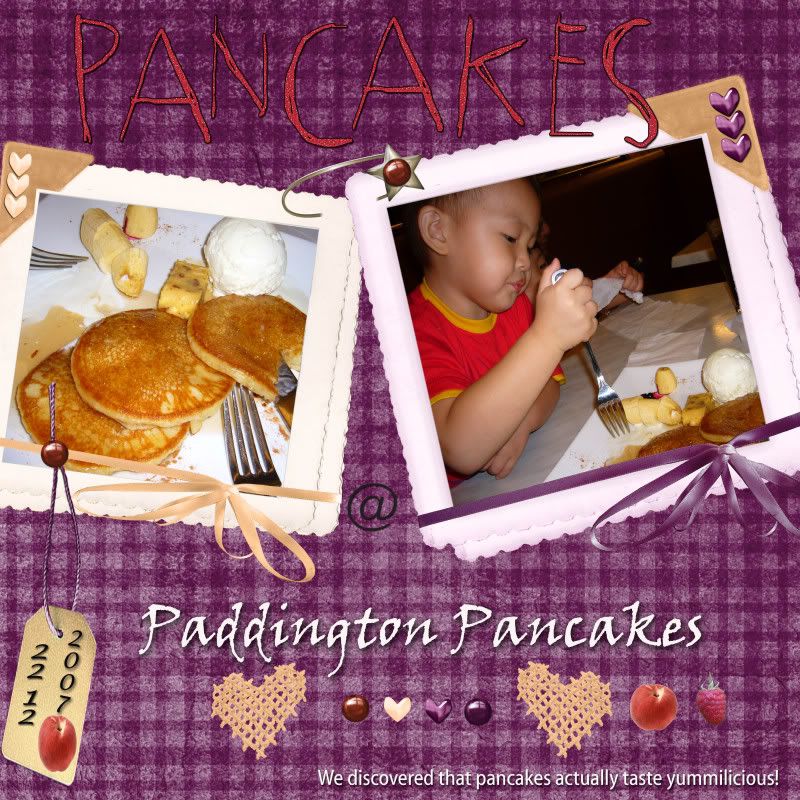 (credits & details here)
I haven't had pancakes for quite a while now. We had some at Paddington Pancakes. I simply love their pancakes .. really good. You can choose the flavour of the pancakes to be savoury or sweet. I've never fancy savoury pancakes .. just couldn't get myself to take the savoury one. To me, pancakes are to be eaten sweet not savoury.
This is the 1st time the kids tried pancakes and they absolutely loved it. I ate a few mouthful and the rests was gobbled up by the kids. The maple syrup was something else. Couldn't find it in the  supermarkets. Honey and pancakes just doesn't jive! After finishing the plate, they wanted more but I said no because they just had dinner. I didn't want them to throw up. Pancakes have been added to their list of "nice desserts".
11 Responses to "my new found fav … pancakes"
Leave a Reply
You must be logged in to post a comment.