Birthdays
|
8th March 2007:
In the morning when I woke up, I dropped the kids at nursery and went to service the car while waiting for hubby to be back at around 2pm. To make things worse, I forgotten to bring the kids clothes bag to the nursery. I had to rush back to my sis's place at Putra Heights to collect their bags. By the time I reached home it was already half pass 2 and hubby arrived at the same time. After completing some house chores, we went to Sunway Pyramid for a little window shopping. We went to pick up the kids early. Hubby had made prior arrangement with my sis to babysit while we go for dinner in KL. We reached Frangipani Restaurant located at Cangkat Bukit Bintang at about 8.30pm as scheduled.
The moment we seated, there was a menu right in front of me that says "Happy Birthday Twinny". I was surprised. I didn't know hubby can be this romantic. The atmosphere was good with piano in the center of the restaurant, wine and champagne glasses arranged nicely and candle-lit tables. Definitely not a place for children. The set menu was great. Each dish was served with different champagne/wine.
A line of champagne and wine glasses with the menu

1st dish we had warm tea smoked salmon with wasabi tobikko cream and soy vinaigrette dressed salad leaves ….. served with Piper-Heidsieck, Brut n.v Champagne … .nice smoky taste.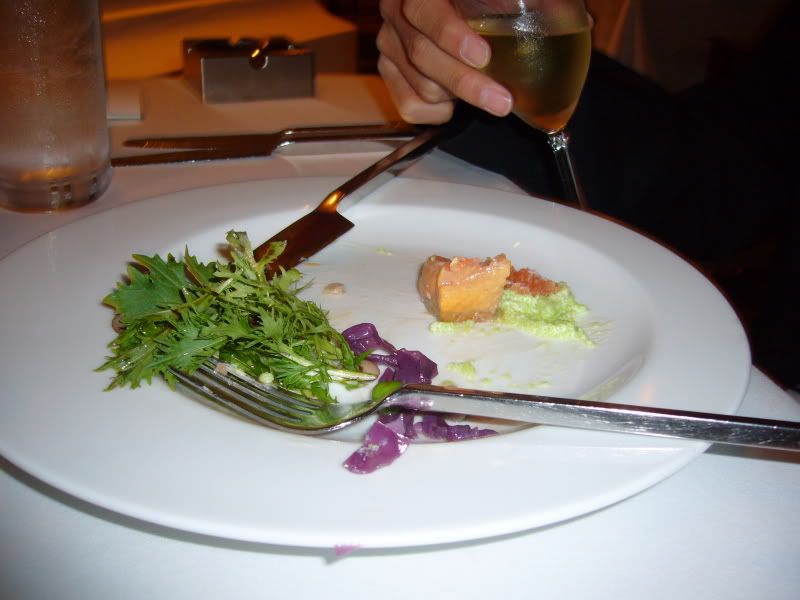 2nd dish we had deep fried soft shell crab with rocket leaves, rice salad and a trail of salted egg yolk oil … … served with white wine Pouilly Fume 2004, Les Vignes Nobles, Sophie Bertin …. simply nice and crispy.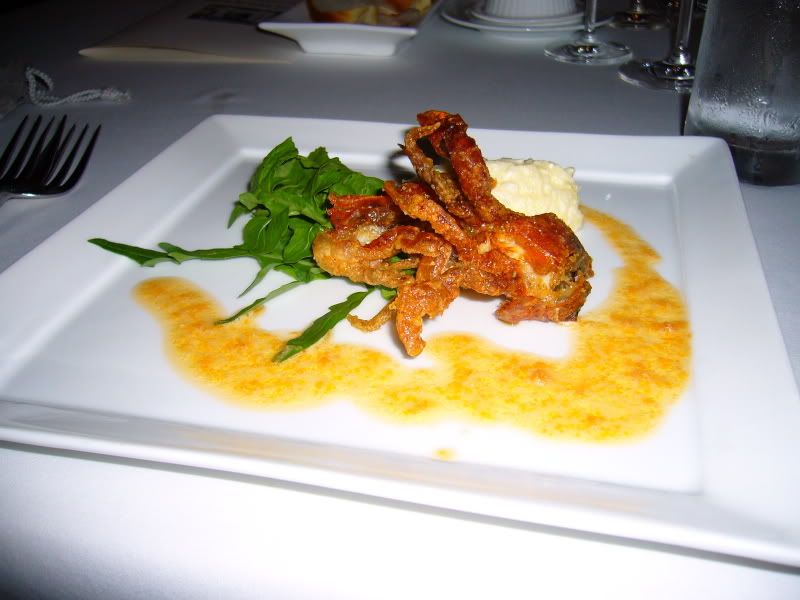 3rd dish we had roast duck breast with edible crust of walnuts, fennel seeds and sea salt, Bleu d'Auvergne sauces and raw mushroom Waldorf .. served with red wine Sancerre Les Romains 2005, Gitton Pere Et Fils …. meat is not rough at all and the sauce is simply delicious.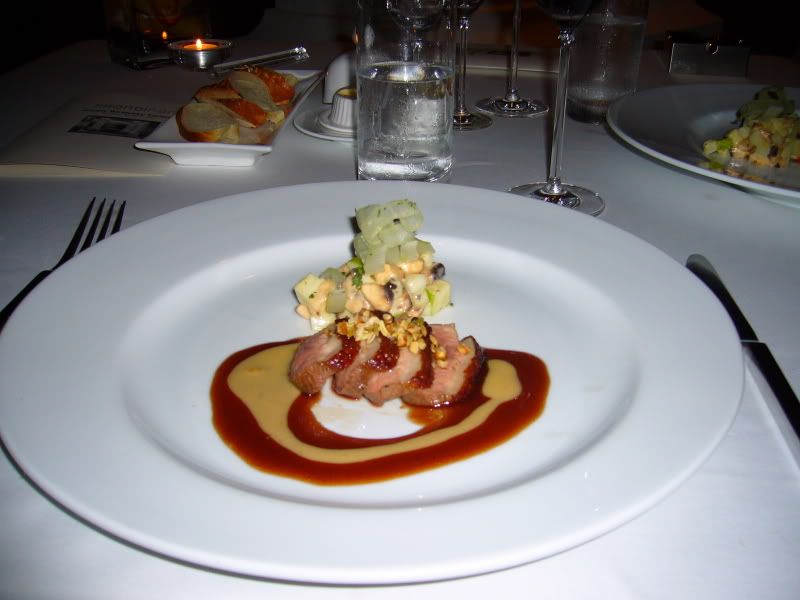 4th dish and final one is of course dessert: super dark chocolate and pistachio terrine with passion fruit mascarpone custard and forest berry coulis … served with Chateau des Tours, Sainte-Croix-Du-Mont 1999, Gironde …. simply satisfying!

Before dinner: In the car


Kids playing with my make-up kit


Princess made me a little card .. sweet girl smuacks


Enjoying at the park before we went off

There were no cake though. Daddy intend to buy on Sunday. Anyway, thank you for making this day a wonderful and unforgettable day. I Love You … smuacks!
4 Responses to "Happy Birthday Mommy!"
Leave a Reply
You must be logged in to post a comment.