Birthdays
|
We had a little celebration with the cousins in KidsZone Hartamas Shopping Centre. The party rooms are only given to people with 10 or more kids. So we asked for a small space for food and cake-cutting. When we arrived there, they told us that we are not allowed to have any cake-cutting sessions outside the party room. They are really kind to offer us the party room but I wouldn't compliment much on their communication skills. We ordered the food a few days before but when we arrived, we have to wait for 45 mins. Gosh! The kids were complaining that they were hungry. We ordered some pizzas, chicken wings, nuggets, fries and drinks.
Towards the end, when I paid the bill, one of the staff there told me off .. saying that the kids shouldn't take down the balloon decorations. I was furious … kids being kids … all kids like balloons. We were grateful they gave us the room despite having only 6 kids but in the first place, they should warned us about the balloons. And the way the staff talked to me was really rude. Now I know why there are only 1 KidsZone in the whole Klang Valley … they lack communication among the staff and they are rude to customers. When we had Princess's 3rd birthday party in KidzSports recently,the service was good and the staff was polite. This will be our last time celebrating any birthdays there.
After the party, all the cousins and parents made a trip to Cineleisure Damansara to catch the new animation movie Open Season. It was an entertaining movie with lots of comedy. It was also the 1st time for Princess and Boyboy to visit the cinema. Gosh! We were worried that Boy would make a fuss but we were wrong. He was good all the way paying attention to the show. Princess was also well-behaved but she had lots of questions to asked. 😛 After the movie we had dinner at Genki Sushi.
On the way home, I wiped them with a piece of damp cloth and baby wipes, changed them into their pajamas and gave them a bottle of milk each. After finishing their milk, they dozed off to dreamland. A really tiring day for our little darlings.
The Little Birthday Boy is 2 today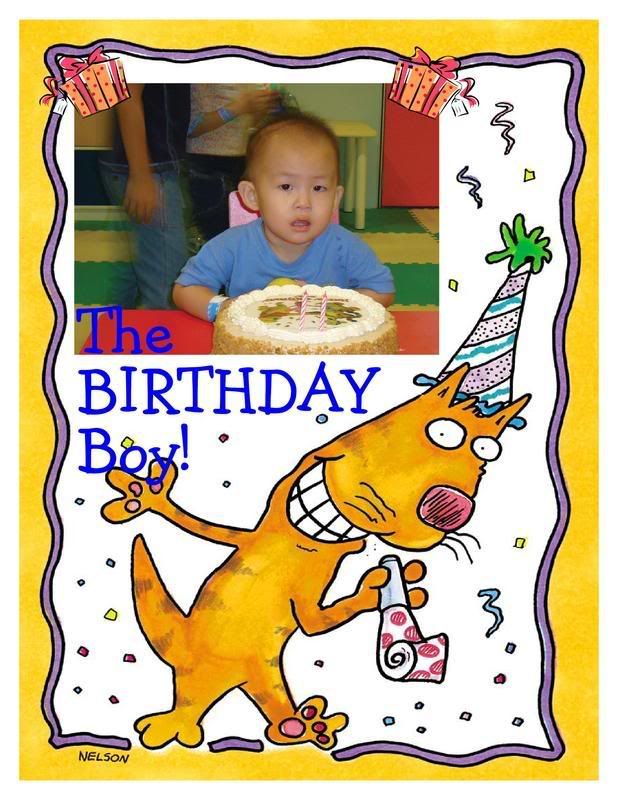 The Party Go-ers

One Response to "Darien's 2nd Birthday"
Little Darlings » Another movie Says:
November 5th, 2006 at 12:10 pm

[…] 3rd November 2006: When we woke up this morning, we had brunch and soon after we went to B-I-L's (hub's bro) house. The kids played with his daughter Melinda who is 2½ months younger than Boyboy. Then I received a call from my B-I-L (sis's hub) that their kids wanted to come over to play. This is the 3rd weekend in a row that they came. When kids play they never stop … Told them we planned to watch "Flushed Away" at TGV. They joined us. This time the kids were as well-behaved as the 1st time they went to the movies. Now we are sure that we can bring them to the movies without any hassle. […]
Leave a Reply
You must be logged in to post a comment.